Date: June 24, 2020
Dear St. Paul's,
I am sitting in my office waiting for another Zoom meeting to start. Then I had to go and let in the TOPS folks. They are meeting here for the first time. And I hear overhead the noise of activity in the kitchen and the hall… Community Café is meeting for the first time since all the pandemic panic. It's noisy and people are interrupting me… and it feels great!
Finally… life back in our church!
The Church council has formed a task group to plan ahead for formal services to take place. They will work on the how's and way's we will do this. Of course Provincial rules are changing weekly so plans will probably have to be modified also. In addition, our ELCIC Synodical Bishop- Michael Pryse has requested that we delay formal worship until September. We will balance all the issues and concerns to come up with a plan.
Until then I will be opening the church Sunday mornings from 9am to 12am. This will start immediately this Sunday June 28. If you want to drop by for a quick visit or time to pray, meditate, or talk a little, we will be practicing all the safety measures from our NS Health department. There will be no service, but people will be able to get used to coming to church again very informally.
I will be opening Bible Study up to be held in the church again starting July 8. And we will hold the Bible Study with those who want to join us via Zoom. So we will use the new TV and computer to connect with those folks. I am aware of the numbers allowed. Rarely did Bible Study exceed 10 people in the past. So I am not worried about too many people showing up.
I think it is important for people to get used to coming to the church again.
This is an invitation… please do not feel pressure to come out to church if you feel unsafe or have any concerns. Services will continue to be provided via Facebook and Youtube and we will mail out resources to those who do not have internet access.
Pastor Paul Jensen
Dear members and friends of St. Paul's,
I write to you in a time of challenge, fear and uncertainly. Our lives have all been turned upside down by the events of the last number of days and weeks. A closure of this magnitude has never occurred in the 166-year history of St. Paul's or any other church in this area.
It is unknown how long this period of closure will last. It could be several weeks or several months. As Pastor Paul mentioned in his letter, COVID-19 will have a long lasting and long reaching effect on the economy. All churches will feel this impact and St. Paul's is no exception. With a sustained closure, some local churches may never recover. Unlike the business community, as a registered charity, we cannot hope or wait for a government bailout at the end of the pandemic.
As ministry will continue as best as possible, I cannot stress enough how important it will be to continue to make-up our offerings. We will someday open again, and when we do, we must ensure that St. Paul's is prepared and ready to resume normal operations. Currently, there are numerous ways to give. A few options are outlined below:
1. Sign up for Pre-Authorized Withdrawal (PAR)
Registration forms are available through the church office.
2. Visit our website and click the donate button
Search for our website: https://stpaulsbridgewater.ca/
Click on this button:
Follow the prompts to add amount and personal details. That's it.
3. Interac e-Transfer using online banking
If you use online banking, log into your account
Add St. Paul's as a recipient using our email address – stpaulsbwr@eastlink.ca
Enter the desired amount and click send.
4. Mail envelopes to the church
If Canada Post is running, you can mail envelopes directly to the church office.
Mailing address: 25 Phoenix Street, Bridgewater, NS, B4V 2H6
5. Drop envelopes off at church
If the church building is unlocked, you can drop off envelopes into the office door lockbox.
Someone will be checking the lockbox regularly.
If you need any assistance with these options or have any questions at all, please do not hesitate to reach out. The days, weeks and months ahead will be a challenging time for us, but I know when we pray, work and give in GOD's name, we can make it through the darkness.
For I am the LORD your God who takes hold of your right hand and says to you,
Do not fear; I will help you. Isaiah 41:13
Your brother in Christ,
André Brideau, Treasurer
The weeks ahead: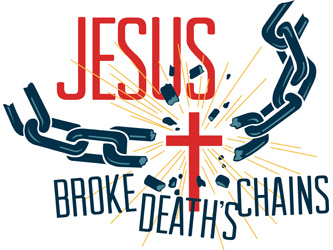 If you would like to make a contribution, you can go to the DONATE ON LINE BUTTON on the front page. Also, any offerings may be made at the office or deposited in an envelope through the lock box on the office door. We are able to accept e-transfers through our email: stpaulsbwr@eastlink.ca
Food Bank item
Come worship with us at 10am on Sunday morning!
Please enter the church through the sanctuary doors on Phoenix Street, and be aware that we are following all provincial guidelines for opening safely. Masks and physical distancing are mandatory.
Parking:
When parking along the street in front of the church, please be careful not to block the ramp going from the street to the sidewalk.  This  ramp is important to get people with mobility issues safely from their cars to the entrance.  There is a parking lot off Pleasant St. with access to the stairs or elevator and other levels of our building.
Sunday school.- 9 – 10:15 am each Sunday- Suspended until further notice
Journey Youth- Wednesday nights – 6:00 to 8:00 pm.- Suspended until further notice- Join us on Zoom
Community Cafe:
Each Wednesday at 5:30 p.m. All welcome. Free of charge.
---
We subscribe to a great resource that can be accessed by anyone with an email address. RightNow Media is a website connecting people with over 250 top Christian publishers and ministries with over 15,000 varieties of resources. There are Bible Studies available for individuals, small groups, children, and youth with a variety of specialized content.  
You can connect with this link:  https://www.rightnowmedia.org/Account/Invite/StPaulsLutheranBridgewater
---
We now have policies for both monetary and non-monetary donations made to St. Paul's as requested by Synod.  They are posted at the back of the church. Any questions call the office @ 902-543-4106
We also have a scent free policy.