St. Paul's is encouraging you to participate in a new book study that calls us to prayer. The book "Draw the Circle: The 40 Day Prayer Challenge" by Mark Batterson is available online, electronically, or you can call St. Paul's office (902-543-4106) to order one.
Prayer is one of the most important aspects of our relationship with God. Prayer is our conversation with God and it has the power to change the world and us. Yet many of us struggle with taking time to pray. This study will help us focus for prayer and it will change our lives. We will see the miraculous and inspiring ways God is working in this world.
Join us in the power of prayer over the season of Lent and see what God will do!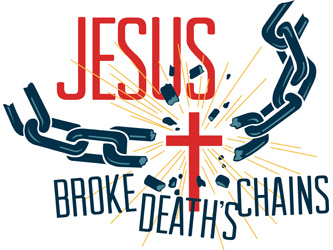 If you would like to make a contribution, you can go to the DONATE ON LINE BUTTON on the front page. Also, any offerings may be made at the office or deposited in an envelope through the lock box on the office door. We are able to accept e-transfers through our email: stpaulsbwr@eastlink.ca
Food Bank item:
Come worship with us at 10am on Sunday morning!
Please enter the church through the sanctuary doors on Phoenix Street, and be aware that we are following all provincial guidelines for opening safely. Masks and physical distancing are mandatory.
Parking:
When parking along the street in front of the church, please be careful not to block the ramp going from the street to the sidewalk.  This  ramp is important to get people with mobility issues safely from their cars to the entrance.  There is a parking lot off Pleasant St. with access to the stairs or elevator and other levels of our building.
Sunday school:
9 – 10:15 am each Sunday- Suspended until further notice
Journey Youth:
Wednesday nights – 6:00 to 8:00 pm.- Suspended until further notice.
Community Cafe:
Each Wednesday at 5:15-5:30p.m. All welcome. Free of charge. Take out only.
Encounter Worship:
Each Thursday at 7:30pm. Via Zoom. Email the office for more information.
---
We subscribe to a great resource that can be accessed by anyone with an email address. RightNow Media is a website connecting people with over 250 top Christian publishers and ministries with over 15,000 varieties of resources. There are Bible Studies available for individuals, small groups, children, and youth with a variety of specialized content.  
You can connect with this link:  https://www.rightnowmedia.org/Account/Invite/StPaulsLutheranBridgewater
---
We now have policies for both monetary and non-monetary donations made to St. Paul's as requested by Synod.  They are posted at the back of the church. Any questions call the office @ 902-543-4106
We also have a scent free policy.